"Usually January to February end is the flowering season and the mango fruits can be seen in May or June, but this year has seen the fruit growing in October and November which is very unusual," said Falgun Mer, an Agronomist from the Department of Agriculture, Gujrat, India.
Source: Yahoo! News
Fri, Dec 11, 2009
Bhuj (Gujarat), Dec 11(ANI): Now season is no bar for the aficionados of mangoes, the king of fruits, and all that one has to do is visit the Saurashtra and Kutch regions of Gujarat.

An amazing occurrence has been witnessed here with the mango trees flowering and bearing fruits in winter months, indeed an off-season for these.

Experts have attributed this to climate change that has resulted in favorable temperature and atmospheric conditions for the mango trees.
Click on image for bigger view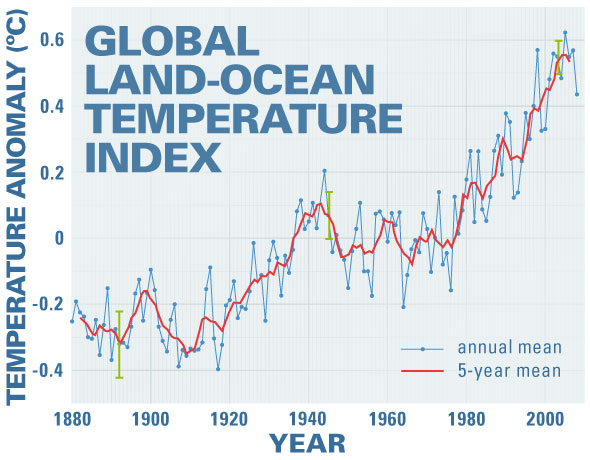 Image source : climate.nasa.gov
According to the vast majority of climate scientists, the planet is heating up1. Scientists have concluded that this appears to be the result of increased human emissions of greenhouse gases, especially carbon dioxide, which trap heat near the surface of Earth. However, some information sources — blogs, websites, media articles and other voices — highlight that the planet has been cooling since a peak in global temperature in 1998. This cooling is only part of the picture, according to a JPL climate scientist and a recent study that has looked at the world's temperature record over the past century or more. Click Here to read full news story on Climate.nasa.gov